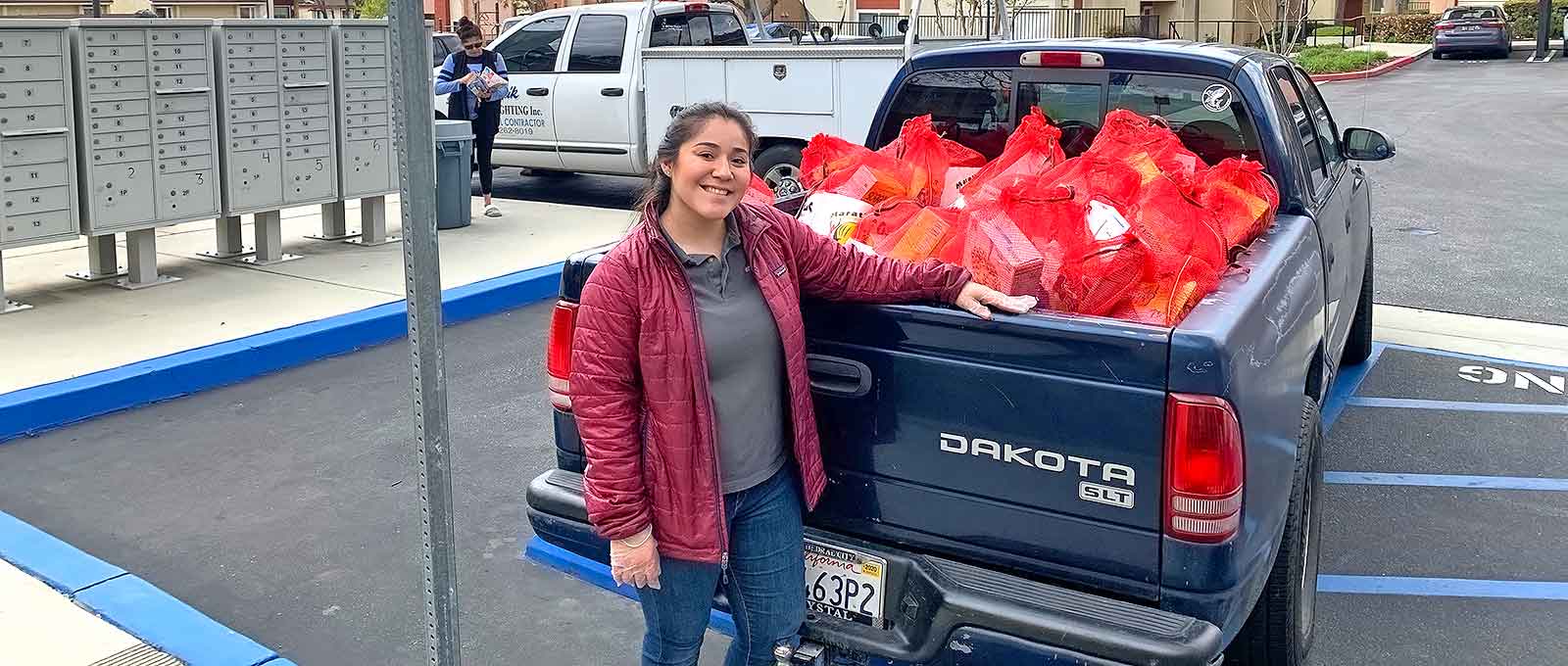 INLAND EMPIRE FUNDERS ALLIANCE
PURPOSE & MISSION
The Funders Alliance is a collaborative network of organizations with significant formal grantmaking activities in the Inland Empire region of Riverside and San Bernardino Counties that have joined together to increase communication, coordination, and collaboration. Members include foundations, corporate funders, and public agencies that, together, have a unique opportunity for alignment, leverage, and strengthening our collective impact.
Southern California's Inland Empire is one of the fastest-growing population centers in the United States. Located 40 miles east of Los Angeles, the IE is rich in diversity, culture, history, and economic opportunity. The IE is the New California.
The Inland Empire Funders Alliance advocates for the needs of the region and its communities. Through information sharing, regional networking, and strategic partnership building, the Funders Alliance is committed to partnering with the region's 11,000 innovative, resourceful, mission-driven nonprofit organizations to help the region's 4.5 million people fulfill their extraordinary promise and potential.
The mission of the Inland Empire Funders Alliance is to advance equity, advocacy, and systemic change in the Inland Empire by uplifting the region's assets and opportunities, and leveraging resources for impact.
The primary goals of the Funders Alliance are:
Regional networking and information sharing among funders and with other sectors.
Advocacy for the needs of the region, its nonprofits, and communities.
Alignment and leveraging of funds to maximize impact on common goals.
Increasing the capacity of service providers within the region.
Strategic Priorities 2020-2023
We have identified three guiding principles around which we will align all our efforts:
Equity
to advance social equity and racial justice, including the elimination of disparities affecting communities of color
Advocacy
by and on behalf of nonprofits and the communities they serve
Systemic Change
to address problems at their roots and strengthen underlying determinants of well-being and flourishing
We will enact these through three primary strategies:
Leverage Our Resources:
We will maximize our individual and collective grantmaking impact by internally sharing information and data on our own funding activities and strategies, and by organizing ourselves to engage in co-funding or collaborative grantmaking for shared impact.
Advance Our Collective Impact:
We will elevate the region's needs, assets, and solutions so we can be more bold, strategic, and generative in our individual and collaborative action and that of other regional stakeholders.
Strengthen Funders Alliance Capacity and Infrastructure:
To enable the other two strategies, we will build the Funders Alliance's own capacity through effective structures, operating principles, resourcing, staffing, and ongoing self-evaluation for accountability, learning, and adaptation.
We are implementing these strategies through our current and recent initiatives:
Collaborative Grantmaking Initiatives
Collaborative Grantmaking, allowing grantmakers to invest in our region, strategically aligning and leveraging resources while benefiting from local expertise in allocating funds.
Changing The Narrative
Co-funded projects such as the Changing the Narrative Campaign, helping to shift negative perceptions of the Inland Empire and its people while helping nonprofits build communications capacity to tell their story from an asset-based frame.
Accomplishments
Our current and future impact is built on our past work and learnings. Click here to learn about major initiatives and accomplishments over our first 10 years
Margarita Luna
Chair, (Senior Program Manager, The California Endowment)
Cindy Faulkner
Vice-Chair, (Assistant Director, First 5 San Bernardino)
Celia Cudiamat
Past Chair, (VP of Programs, Inland Empire Community Foundation)
Membership
Membership in the Funders Alliance is open to organizations providing substantial funding or contributions greater than $25,000 annually in grants, program investment, or volunteer hours to community-based and/or public agencies in Riverside and San Bernardino Counties.
For nonprofit organizations seeking funding, we encourage you to visit the websites of individual funders. We also recommend you reach out to the members of the Inland Empire Capacity Builders Network for assistance with grant-writing, fundraising, and other capacity building to increase your nonprofit's organizational effectiveness, efficiency, and stability.