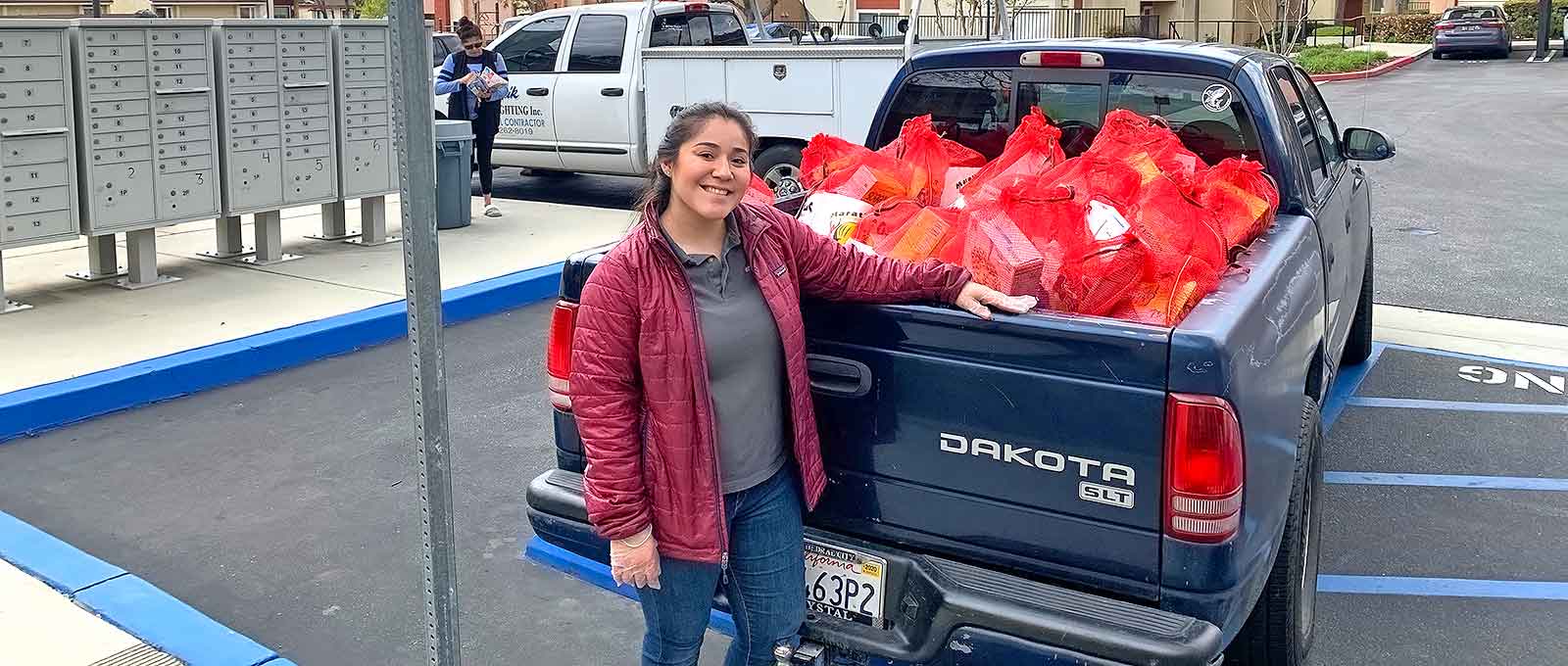 COLLABORATIVE GRANTMAKING INITIATIVES – DRAWING INVESTMENTS TO THE INLAND EMPIRE
The Funders Alliance has organized several collaborative grantmaking initiatives and collaborative grantmaking to benefit the IE region's communties. These initiatives allow grantmakers to maximize impact by investing strategically and to benefit from local expertise in allocating funds.
Current Collaborative Grantmaking and Co-Funding Initiatives
Census 2020 Funders Table
Inland Empire Funders Alliance Rapid Response Fund
Inland Empire Black Equity Fund
INLAND EMPIRE CENSUS ROUNDTABLE
The Inland Empire Census Funders Table (IECFT) was established in 2019 to drive toward a collaborative fundraising goal of $1.5 million from private philanthropy to be granted to nonprofit organizations working to achieve a complete count on the 2020 Census.
The first pooled fund by the Funders Alliance, the IECFT had multiple anticipated outcomes:
Pooled fund allocations to complement and align with funding and contracting by the local ACBO;
IECFT funding will also align with the statewide funders table's dual goals for the Census – a complete count and building the nonprofit infrastructure for change in the Inland Empire;
Close coordination with the IE Complete Count Committee and the IE Census Outreach Table, to ensure that Census investments are distributed equitably;
IECFT members actively encouraged other funders to invest in Census 2020; and
Investments in the Census will be transparent to the community and will be evaluated for effectiveness.
The IECFT raised $1.5 million for Census outreach efforts. The funds were allocated through three rounds of grantmaking:
| | | | |
| --- | --- | --- | --- |
| | Goal | No. of Grants | Total Grant Amount |
| Round 1: | to support pre-selected backbone and regional coordinators | 5 | $75,000 |
| Round 2: | to support outreach preparation and efforts. Invite-only RFP process | 20 | $690,000 |
| Round 3: | to support Census Centers (Questionnaire Assistance Centers), including fixed/staffed, informational kiosks, and mobile or pop-up center. Open RFP process | 10 | $294,000 |
| | | Total Grants | $1,095,000 |
As of July 2020, the IECFT has closed grantmaking and applications are no longer being accepted.
INLAND EMPIRE FUNDERS ALLIANCE RAPID RESPONSE FUND
The ​IE Funders Alliance Rapid Response Fund (IEFARRF) ​was established to provide critical and timely support for nonprofits providing services inRiverside and San Bernardino counties in response to the COVID-19 crisis and the negative impact it will have on vulnerable people and communities.
The Fund ended grantmaking on May 22nd and is no longer accepting applications.
Eligibility Criteria
Key Dates
Original fundraising goal was $1,000,000
12 foundations contributed a total of $1,030,000
Contributors included statewide private foundations, local funders, corporate funders, and the local community foundation
Fund was housed at the Inland Empire Community Foundation, which charged no administrative fees
Award Allocation
INLAND EMPIRE BLACK EQUITY FUND
IE Funders Alliance and the
Black Equity Initiative of the Inland Empire
have recently joined forces to establish the IE Black Equity Fund, hosted at the IE Community Foundation. One of the first of its kind, the fund will raise $5 million for Black-led organizations in the Inland Empire over the next two years. Funds will be used to advance the mission of Black-led and empowering organizations in the Inland Empire through core support, program and project support, and capacity building, all driven by the leadership and voice of the members of the Black Equity Initiative. To read more, visit
https://www.iegives.org/funds/ieblackequityfund/
and read more about the Black Equity Initative here:
https://blackequity.org/fund
RIVERSIDE COUNTY NONPROFIT ASSISTANCE FUND