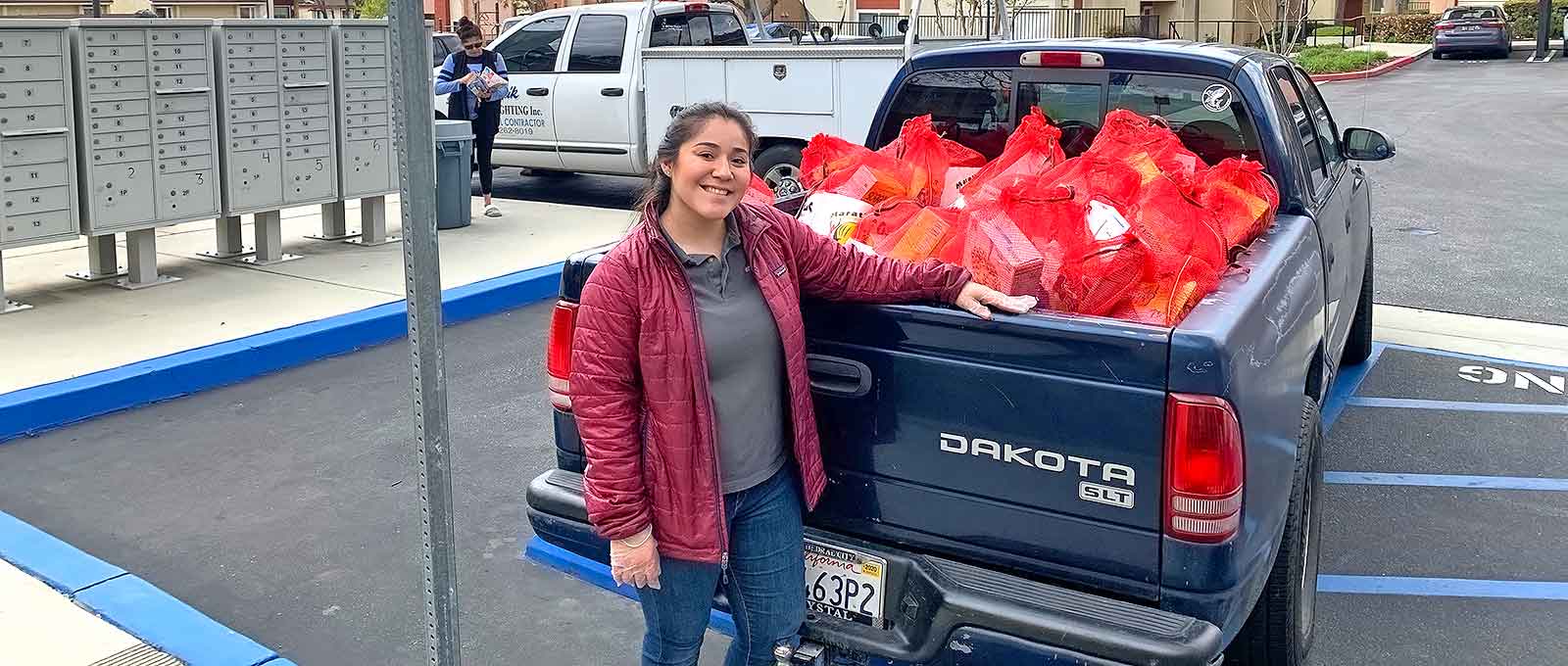 Our current and future impact is built on our past accomplishments and learnings. Major initiatives over our first 10 years (2009-2019) have included:
Grants totaling $1,030,000 to organizations serving the region's most vulnerable populations to aid their response to increased need and decreased revenue due to Covid-19 and associated economic impacts. Funds were granted through The Inland Empire Funders Alliance Rapid Response Fund over a 10-week period starting in March, 2020 with collaborative grantmaking contributed by a total of 12 Funders Alliance members.
The coordinated IECounts Initiative for a Census 2020 complete count in the region, with philanthropic funders strategically complementing public resources through a co-funding initiative and pooled grantmaking fund of $1.6 million to support local nonprofits engaged in community outreach and infrastructure-building efforts.
Outreach and education with funders in the Los Angeles metropolitan area and statewide to raise awareness of the unique needs and assets of the Inland Empire, regional and peer-to-peer advocacy to increase their grantmaking engagement here.
Successful implementation of the Expanding Nonprofit Excellence Initiative, a cohort- based capacity building program aimed at supporting promising nonprofits to increase their effectiveness and readiness to scale impact.
Listening sessions to build relationships and increase communication, trust, and learning among nonprofits and funders in the region for more responsive grantmaking and intersectoral collaboration.
Development of the Guide to Promising Initiatives for Funding Investments in Inland Southern California, a directory of collaboratives and nonprofits in the region with a track record of successful impact and stewardship of resources.
Co-convening, incubation, and backbone support for the Inland Empire Capacity Builders' Network, a collaborative of nonprofit providers of training and management support services to local nonprofits across the two-county region.
Development and implementation of the Changing the Narrative Campaign to shift multi-sectoral stakeholder perceptions of the Inland Empire and generate a more coherent, affirming, and balanced framing of the region's assets, needs, and potential.
These ongoing efforts have borne tangible fruit. Key results include:
Foundations outside the IE have increased grantmaking in the region by 143%, from an estimated $46.7 million in 2013 to $113.6 million in 2016.
In the past five years membership in the Funders Alliance has more than doubled, indicating increased interest and member value on the part of grantmakers.
Relationships among funders, nonprofits, capacity builders, and the communities they serve have been strengthened and deepened.
The Funders Alliance has established a reputation as a sought-after resource helping funders learn about the Inland Empire by creating informational resources on the region's unique needs, assets, and opportunities for grant investment.
The Funders Alliance has become an advocate for Inland Empire nonprofits. There is an opportunity to extend that role to increase influence with business and public sectors.
The Inland Empire Census Funders Table leveraged relationships to raise $1.6 million in pooled funding for Census outreach efforts across the Inland Empire. Additional resources were also mobilized as co-funding by Funders Alliance members.